WALC
A WhatsApp Desktop client for linux systems. This is an unofficial client. Use https://web.whatsapp.com for official web client as official desktop client for linux does not exist.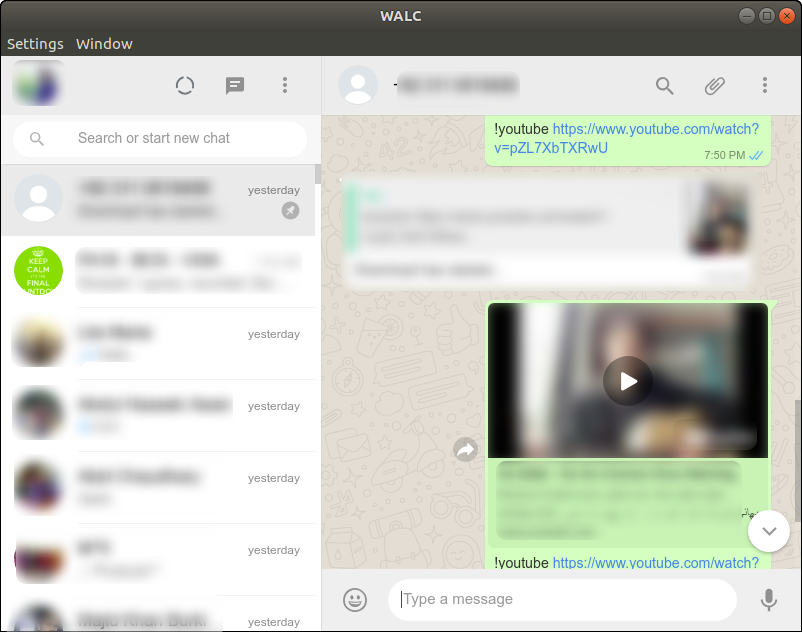 To download an AppImage, please goto Latest Release Page
From SnapStore
Feature Requests
Request new features or vote for existing feature requests at https://feathub.com/cstayyab/WALC/ After you request a new feature please create an issue for that feature request too mentioned the feathub link of that feature. That issue will be used to track the implementation of that feature.
Technologies: Node.js, ElectronJS
Contributors: @cstayyab @Zzombiee2361
Skills: Electron App Development, Linux Development, Ubuntu Snap